Cyber Unicorn Assembly Robot
Game Description:
About Cyber Unicorn Assembly Robot
Another game added on our website Dinosaursgames.net today. It called Cyber Unicorn Assembly Robot game. You can enjoy this game for free in your browser or mobile as well. Cyber Unicorn Assembly Robot is an HTML in which your task is to a complete cyborg unicorn.
Similar to other robot assembly games, you are going to begin by putting together the robot, which you do by taking its parts and putting them together on the canvas, where they fit until the robot is done with. You are then going to test its abilities on a track, where you jump, avoid obstacles, and also collect stars, so try to collect as many in order to prove how great the robot is. To test its horn, shoot the asteroids coming towards you and also, solve a puzzle to test its head.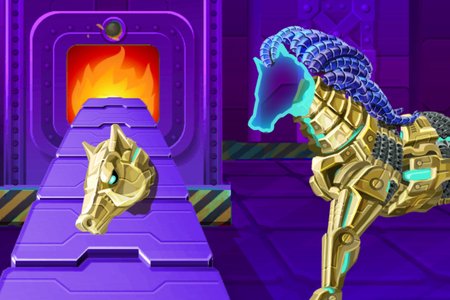 If you like to play this game, then you can enjoy it directly on our website or In order to play the Cyber Unicorn Assembly Robot on mobile, you need to download the mobile version of this game. You can download from Google Play (for Android devices).
Please enjoy and have fun!
How to play:
Use your mouse to play this game