If you love the dinosaurs and the games of GAMETORNADO, then you have come to the right place. In this article, I will present to you the details of these famous games, from which you will choose for yourself a game you love most. Keep reading!
You are a dinosaur lover and all the dinosaur games? No matter what you love, you will have a blast doing it with action games! These online dinosaur action games for kids will keep your brain alert while you have fun building a world all your own!
Quick Navigation:
Just who doesn't like dinosaurs?
Gametornado's Dinosaur Game Collection
A bit of Gametornado's game
Detail information about Gametornado's famous dinosaur games
LA Rex
New York Rex
London Rex
Paris-Rex
Mexico Rex
Miami Rex
Rio Rex
Video & Screenshots
Gametornado's games on play.google
Conclusion
Just who doesn't like dinosaurs?
As you know, the dinosaur may be extinct, but they still live on in our minds. Many of us are attracted to them, prehistoric beings who have wandered the earth from millions of years ago. They existed on our planet in all shapes and sizes, were both ferocious and docile, and more importantly than anything, they were mysterious.
You may have heard about a lot of types dinosaurs, and you even have names of those dinosaurs, but in reality, you probably know little. That's what makes them exciting though, and that is also why it also allows them to be easily used for entertainment purposes include the dinosaur movies, games, toys, and more. Especially dinosaur games are very popular, you might love these dinosaur games. If that's the case, in the next section, I will introduce you to Gametornado's best collection of dinosaur games and you can play right now. So it's pretty much a list of all the dinosaur games that are currently available, but they do all have something good to offer in their own way.
Gametornado's Dinosaur Game Collection
A bit of Gametornado's game
If you love the dinosaur Gametornado's games of, then you will not be able to skip some of their games. A variety of famous dinosaur games include Paris Rex, London Rex, Miami Rex, Mexico Rex, NY Rex, and L.A. Rex. These are very interesting action games, in which you will control a "Tyrant Dinosaur" (also known as T-Rex or T.Rex). Why did gametornado choose the T-rex dinosaur as the protagonist in their games, not other prehistoric dinosaurs? We can easily understand that because Tyrannosaurus was a carnivore that is large and powerful. It is also considered one of the largest known hunters. It can eat herbivores such as ceratopsians and ankylosaurs and possibly sauropods.
Moreover, Tyrannosaurus is one of the best-known dinosaurs since the 20th century. They have been featured in the film, advertising, postal stamps, and many other media. And especially they are one of the most common dinosaurs in children.
Back with these action games, you can see that each a game consists of a series of levels and the players will advance through an action game after completing all these levels. And each level includes a variety of challenges that require the players to overcome; many levels have the same theme, graphics, or enemies will be grouped and called a world.
Run and jump to eat everything by your way, and many other interesting things are the prominent features that a series of these dinosaur games bring to the player. Are you ready for these games, destroy everything and eat all that is possible to become the winner in the game? Join the world of dinosaur games to experience all this interesting in each game. Do not hesitate, go through all the following games that I will introduce to you right now.
Detail information about Gametornado's famous dinosaur games
L.A Rex is an action-packed demolition game in which you have to destroy everything around for the purpose of looking for your next meal.
In the game, you control a T-Rex dinosaur through the streets of Los Angeles. You must cause destruction as much as possible. Eat innocent people, destroy cars, fight with cops, crash helicopters, armored vehicles - all you see in your path. No one can stop you because you are the king of the dinosaurs. So get more enraged, destroy objects without mercy.
L.A Rex has 10 level that needs to you have to overcome. Complete every level and guide your T-Rex dinosaur through different parts of L.A. To control your T-Rex, you just use Arrows or AD keys to move, press W to Jump, Mouse to Move Head. This game has unique graphics and cool sound effects that suitable for all dinosaur lovers.
If you enjoy this version, you can always take your dinosaur to the streets of London in London Rex - in the next section.
New York Rex is the sequel to LA Rex. In this sequel, Tyrannosaurus Rex continues his trips through America! The wild beast seems cannot be so easily controlled, he broke free from his chains and another massacre is about to begin! On his way to New York city, Tyrannosaurus Rex starts eating the cars, he eats up the cops, people eating and car crushing.
The controls are nearly the same as its previous episode. You use arrow keys or WASD keys to move and jump. Swing your mouse to move Rex's head and change directions, and left click to open mouth to bite. Take control of your T-Rex, there is nothing that you cannot eat, so eat everything you can while taking your tours around the New York City. Destroy the city, people will fight back with guns and cannons, but that is not a problem for you. Your health will go down if you get hit, and you can check the remaining HP from the red meter in the upper left corner. Eat them all up before they take you down!
Enjoy this fun action game as you destroy and demolish everything in your path, this T-Rex must be the most ferocious dinosaur you have ever seen! Everybody watch out, there is a T Rex on the loose, and a new rampage in this New York Rex now!
Even though T-Rex razed New York and LA to the ground the wild dinosaur is still wild with anger. Help him to de-stress in London and rampage the royal capital of England and the United Kingdom.
Just choose your dinosaur T-rex and let's begin the smashing. You can destroy all everything such policemen, ordinary citizens, cars, houses, helicopters, tanks and a lot more armored vehicles. The more cars you whack, the more innocent people you eat and the more destruction you cause, the higher your score and fun also.
So, try to destroy the world around you. Do everything you want with your "small" dinosaur, destroy everything in order to get a high enough score.
London City will never be the same after the arrival of dinosaur T-Rex! Play as the almighty dinosaur and bring chaos to London by eating people. Wreck objects in your way to find the hidden stars so you can unlock other dinosaurs.
In this next section, your T-Rex is destroying Paris city. It eats everything and destroys everything that it sees. T-Rex is very aggressive, this carnivorous dinosaur once again slaughtered Paris.
Decorated with two horns on top of his head he wants to stop for a bite to eat in the city of love. Play Paris Rex, the sequel of the crazy and wild destruction game series and strip down the French capital. Rip humans up, smash things and eat gas bottles to spy fire until there is no stone left standing in Paris.
If you love this section, then control your T-Rex prehistoric dinosaur and destroy everything in your path. Vehicles, transportation, buildings and of course humans, nothing will survive after your visit. You can devour, crush and even burn with a devastating flame breath that may come out of the T. Rex mouth.
Control is quite easy, and if you are a small kid you can also control it smoothly by use WASD to move and click left mouse to bite and fire. In this part of the game, you need to have a note that, People will use guns to attack you. You have an HP bar. Each time you are attacked, your HP decreases. When your HP drops to 0, you will die and the game will end. Along the way, you can collect chicken thighs (up to 3 chicken thighs per level). Try to collect as many chicken thighs as you can.
With fun gameplay and simple graphics, the Paris Rex will bring you exciting moments.
After a series of destruction, tyrant dinosaurs continue to Mexico City. It is very rampage. It out of your cage and get ready to destroy everything.
The game has 16 levels, for some fun as you try to escape from each level. Eat humans, destroy cars and shoot bullets out of your machine gun. The whole Mexico city is alarmed but there is nothing that they can do. This wild beast will destroy everyone and everything such as smash buildings, shoot vehicles, eat people.
Each level will have different challenges, and you need to complete each level! The more carnage you create the higher your score. So fight, jump, bite and destroy all the cars, humans in sight! Use WASD keys to move, mouse to bite. Hold the mouse button to shoot. Press J on/off limitless health, K on/off limitless ammo.
Try it now, you will not be disappointed. You will have plenty of fun!
Miami Rex is the sequel to Mexico Rex, after New York, Paris, London, Mexico, and LA, the wild beast has landed on the sunny beaches of Miami. Like the previous sections, Miami Rex set out you on a rampage and you have to eat everything that appears on your way. Be careful, because you will be shot at from all sides, and sharks will appear. It is trying to attack you. So you need to upgrade your Rex that to make him stronger and complete more missions. To upgrade, you must find three stars in each level.
The controls of the game are very easy, you need to use arrows or WASD key to move or jump. Use the mouse to eat everything. Miami Rex has unique graphics and is suitable for those who love dinosaurs. Play this game to have fun with your T-Rex.
Rio Rex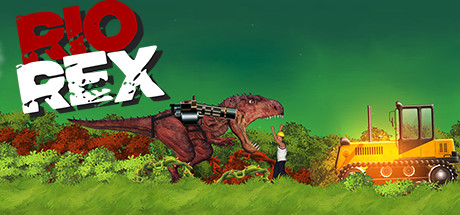 Rio Rex- the rampaging arcade game where you can control a huge T-Rex dinosaur!
In this section, your T-Rex run through the towns and settlements destroying everything in sight and causing havoc amongst the humans in your way to earn points. A mutant red Tyrannosaur Rex invaded the city of Rio and will cause destruction and mayhem in the capital of Brazil, even with the Army shooting. It is time again to chew people, destroy cities and blow your horrifying fire breath at everything in sight.
The game has 16 levels to play, each level of challenging gameplay. In the game, awesome suburban city Graphics and 3D image beautiful, rich sound, thrilling compelling content to make sense for players not to be boring. Moreover, the controls are very smooth. And you can play this game in your browser, your mobile.
Video & Screenshots
Gametornado's games on play.google
On googleplay there is a list of gametornado games, if you want to download then you can click here to download them to your phone.
Here I have picked up for you the best dinosaur Gametornado's games. If you are looking for Gametornado games to play on PC - welcome to Dinosaursgames.net. Here, you can also easily find your favorite Gametornado games to play, including Dynamite Train, Skate Mania, Money Truck, Yeti Rampage and more that you can play and have fun experiences. We not only provide Gametornado's games but we also bring you many other interesting dinosaur games, because we are the only website that has all the dinosaur games, dinosaur pictures, dinosaur coloring pages/games, and fun dinosaur activities for kids. Moreover, we understand the desire of users, dinosaur lovers, in order to provide users with the best, most enjoyable experiences. So, I am sure that you will feel satisfied and have a fun time with us.
I have told you too much about the dinosaur games. Now, it is the time for you to your-self experience the game. Let's start!