Game Description:
Angry Bull Racing is a 3D endless runner game. This game has unique graphics, the realistic animations and sounds of the game make it really enjoyable for the user. You can experience this game on your browser or mobile as well.
Entering the game, you control a big bull in a racetrack. You will have opponents to compete are bulls. The first prize in the contest is a very attractive reward. The first prize will receive one year of free food. Train your bull and attend in races. You can run fairly or you can knock-out your opponents.
During the race, don't forget to collect coins. Coins lets you buy a new and faster bull. and buy a new and faster bull. Use upgrades on the way, like a money magnet or energy that will speed you up. Many challenges that you need to complete to win the race. So enjoy bull racing and run with other animals and jump over obstacles to collect gold coins! Have fun!
If you like this game, you can also play other games with the same gameplay such as Bull Run, Bullethell Adventure…
How to play:
Smooth and easy controls have been added to for a better user experience.
Tab or Escape to toggle pause
Left Shift to sprintSpace to attack
Tips and Tricks:
You can turn the sound on/off on the game screen.

Angry Bull Racing on Dinosaursgames.net site
Angry Bull Racing is an online game that you can play on Dinosaursgames.net site for free. Challenge yourself with Angry Bull Racing on Dinosaursgames and have fun!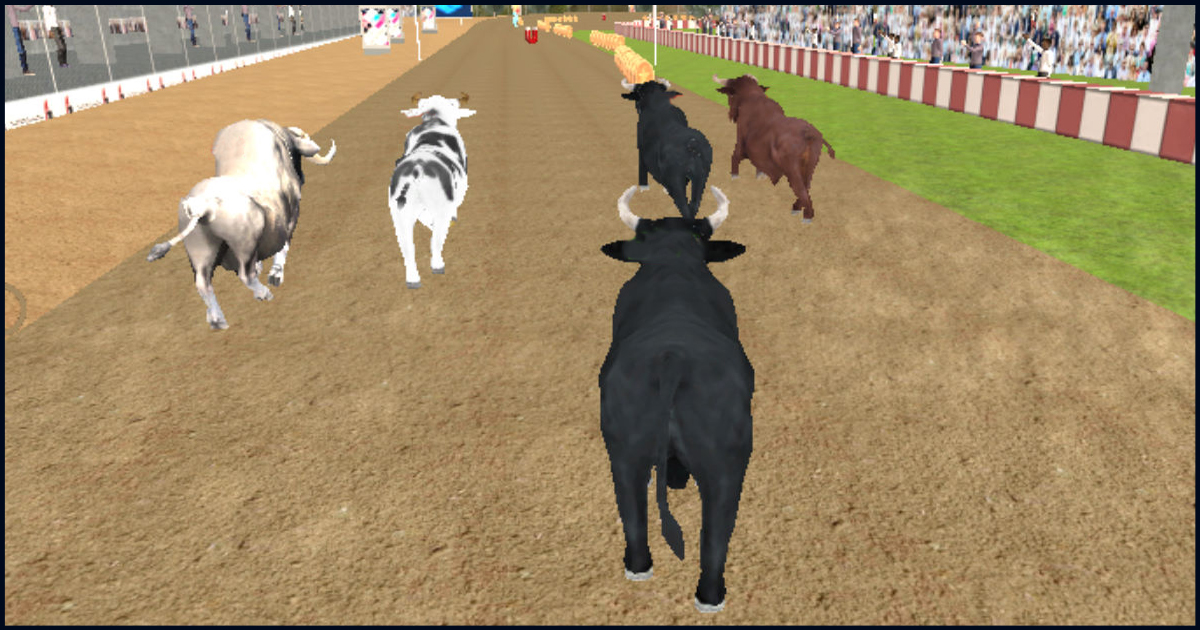 Tags: