Game Description:
Welcome to the Cyborg Pigeon game, you can play it and enjoy it for free at Dinosaursgames.net - website for all dinosaur games online. You can also play it in your browser or mobile as well. Cyborg Pigeon is the final new game of the day on our website and it one of the most recent games. Our team is very happy to have brought into the dinosaur games category on our website, where we know that there are a lot of really great and fun games to play, one more interesting than the other, which is why we know that you are going to have a real blast playing this game on our website, right now!
Because for sure you want to know what you have to do in the game, we invite you to read the next part of the description to find out everything! In the game, the Republic of pigeons is at war with the faction of felines. You are PG -1872, a cybernetically engineered super pigeon designed as the last hope for pigeon-kind. Your task in this game is to save as many caged pigeons as possible.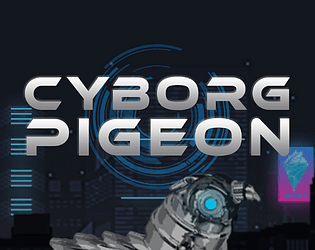 There are 3 Cyborg Pigeon that you can select to play in this game.
Sniper: can shoot lasers but low defense.
Scout: Can double jump but can't attack.
Tank: High defense breaks barriers but slow and immobile.
- Challenging missions in the city to save the caged pigeons
- Pigeon mission in the city & take secret pictures
- Action packed gameplay with Realistic HD graphics and engaging sound effects
- Superb city environment with most addictive gameplay!
With this Cyborg Pigeon game, whether you have a toddler or a preschooler, working with the pigeon and saving the Pigeon can inspire their imagination. Children can experience the game, while telling their own stories, well, let us now begin to rescue! Start playing the game now! We hope you would love this game, enjoy free play new game on Dinosaursgames.net. Thank you for play!
How to play:
Use WASD or arrow keys to move,
Click mouse left to shoot.
Tips and Tricks: