Giganotosaurus Dino Robot
Game Description:
About Giganotosaurus Dino Robot
Welcome to the Giganotosaurus Dino Robot game! You can play it and enjoy it for free at Dinosaursgames.net - website for all dinosaur games online. You can also play this game in your browser or mobile as well. Giganotosaurus Dino Robot is a game about assembling dino robot. Your task in this game is to create a large and powerful Giganotosaurus Dino Robot, help it ready to fight!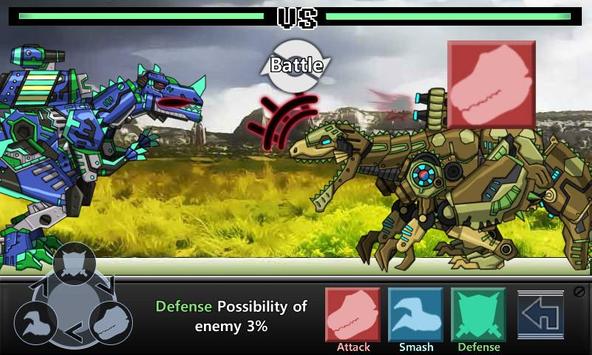 About Giganotosaurus, it is one of the largest carnivorous dinosaurs to have ever walked the planet. It stood 12 feet tall at the hips, had a length of 43 feet and weighed about 8 tons. It's bigger and heavier than T-Rex.
Going back to assemble of Giganotosaurus dino robot, you can first choose to assembled form: dinosaur robot assembly or a transform robot assembly. Dinosaur robot assembly is the mode that you will create the Dino Robot Giganotosaurus and control it. Transform robot assembly is a mode where you can create a robot with a lot of powerful weapons such as arm, head, armor, etc.
After creating the Dino Robot Giganotosaurus, you can use weapons to attack, create a shield to protect yourself or experience the special skills of Dino Robot Giganotosaurus.
This game has unique graphics, suitable for all ages. If you like this game, you can also play others games with the same game play such as Dino Robot: Triceratops, Robot Ice Dragon…
In order to play the Giganotosaurus Dino Robot, you need to download the mobile version of this game. You can download from Google Play (for Android devices).
How to play:
Use the mouse to play this game.
Tips and Tricks: